PLASTOSEAL gains a strategic partner through the investment of System Seals
Leoben, 18. June 2019 – PLASTOSEAL, the Austrian-based seal manufacturer focused on highly engineered sealing solutions enters into a strategic partnership with System Seals Inc.
System Seals, a research-based, international seal manufacturer which is an industry leader in ultra-reliable performance seals for global OEMs and service customers, invests in Plastoseal Produktions GmbH.
With System Seals joining Plastoseal, Plastoseal will be able to further expand its leading role in Austria and Europe, on the one hand, through expansion of its existing product portfolio, on the other hand, by way of synergies in the areas of research and development as well as sales.
The acquisition enhances System Seals' global reach and customer service throughout Europe. System Seals currently has sales and technical service offices in in Germany and the United Kingdom.
Both companies are leaders in advanced seal manufacturing and design, and will considerably benefit from synergies following this transaction.
Mr. Wolfgang Kerschbaumer, the founder of Plastoseal, will continue as managing director. Mr. Kerschbaumer on the transaction: "We are very happy to have found in System Seals USA and System Seals Europe a real Global Player and market leader in seal technology as our partner. This transaction enables us to continuously provide our global customers with broad, high-quality and highly specialized products and to expand our position as European market leader through the combined capabilities in the areas of research and development as well as sales."
"We are pleased with this transaction because the two companies share very similar value propositions, as well as company cultures," said System Seals President and founder Arnold von Engelbrechten.
About Plastoseal
Plastoseal Produktions GmbH with seat in 8700 Leoben (Austria) is a manufacturer for seals and plastic components for all industry sectors. The company was founded in 2005 by Mr. Wolfgang Kerschbaumer and started in a garage with approximately 65 square meters. In the meantime, PLASTOSEAL has become a well-renowned brand on the Austrian and European market. Through its global partners, it has become well-known for exceptional know how, top quality and service as well as reliance and on-time-delivery. Irrespective of the sector – be it steel industry, paper industry, food industry through to the high-tech automotive industry – the products of Plastoseal are well renowned and are being used successfully both as original equipment and in the repair and maintenance segment. The company currently employs 13 employees and has expanded its production site to 1,100 square meters.
About System Seals
System Seals is a research-based, international seal manufacturer that works in close collaboration with OEMs and maintenance-and-repair customers. The company's Engineering Center uses state-of-the-art testing and design tools to identify and overcome weaknesses in stock seals, while developing new ways to optimize cylinder performance. The company serves a variety of industries including metal processing, forging, oil and gas, mining, mobile hydraulics, cylinder repair and maintenance, wind power and injection molding.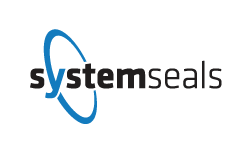 Hannover Fair 2017
Many thanks for visiting us and your interest in our products!
We`ll be there - the first time for Plastoseal Produktions GmbH on one of the biggest industrial fairs in the world.
The fair takes open from 23 to 28. April 2017 on the international exhibition ground in Hannover Germany.
"You will find us at Stand D18 in Hall 6" - we hope for your visit!!
Plastoseal is the first company in Austria to achieve the new quality-certificates
Our company sets again the benchmark in planning, processing, evaluation and improvement of our entire workflow. This certificate includes our intern managementculture and all external influences such as suppliers and customers. This is why all our partners may be as proud as we are!